Acerinox summed up the work in the I quarter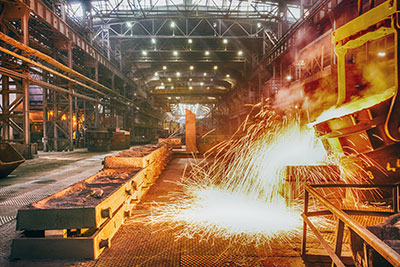 Analysts
Group of companies Acerinox (Spain) - one
Of the world's largest producers
Stainless steel - summed up
Activity in the I quarter
current year. According to the data,
Published by the press service of the enterprise,
Level of production of the group in January-March
Amounted to 612 278 tons of steel products,
Having increased, in comparison with a similar one
The period of the last year, by 7.1%. but
While the net profit of the company
Amounted to 293.6 million euros,
Relative to last year's indicators,
On 56,7%. Gross Operating Profit
Acerinox during the reporting period "sank" on
36,1%, while the indicator of turnover
Fell by only 13% (which, to a greater extent,
Due to the decline in market prices for
Stainless steel).
Despite
Decrease in the volume of profit in comparison
"Starting" quarterly indicators
Current and past years, management
Acerinox is tuned for prospects
Optimistically. And he believes that the market
Stainless steel is confidently moving
Towards recovery. In particular,
This is indicated by the analytical indicator
EBITDA of the company for the first months of operation
In 2012. In January-March it was 96.6 million
Euro, which is almost four times higher than the level of
In the fourth quarter of 2011. And this
Speaks of a significant recovery in demand
In the market of stainless metal. And although
Yet not all Acerinox powers work with
Full load, an increase in the number
Orders are peculiar to each of the plants
Group, therefore, stabilization
Situation can be expected in the near future
Time - believe in the company.