Titanium valley: the first resident skeptical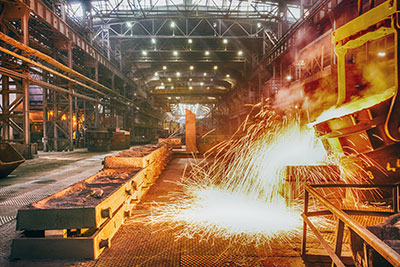 At the end of last week in the SEZ «Titanium valley» (Verkhnyaya Salda, Sverdlovsk oblast, Russian Federation) was officially the first resident. The honor of being the firstborn of the Special Economic Zone was awarded to a subsidiary of the Corporation «AVISMA VSMPO-New technologies». The company will focus on machining of titanium forgings for the needs of companies involved in aircraft construction.
In spite of the significant event, the management of VSMPO assesses the situation without enthusiasm. So in an interview, Mikhail Voevodin, who served as Director General of verkhnesaldinskiy P. O., said that does not preclude the allocation of production capacities of the new enterprise for the processing of titanium not in the SEZ, on its own premises «AVISMA».
In particular, in his interview, Mr. Voevodin said, «so far we have received only the approval of the development plan of our company from the expert Council for SEZ and officially become residents of "Titanium valley". However, the preparation of infrastructure of the Special Zone may be delayed. And considering that a new plant for the machining of forgings made of titanium, we may need very soon, it is possible that the company we will have to build outside of the SEZ».
In addition to the «Titanium valley» today in Russian Federation there are 23 zones with preferential taxation. In total, these companies attracted more than 50 investors with a total investment of close to 70 billion Russian rubles. And in the «Titanium valley» to 2031ожидается investment inflow, the volume of which will amount to 64.5 billion.