Manufacture of stainless electric welded pipes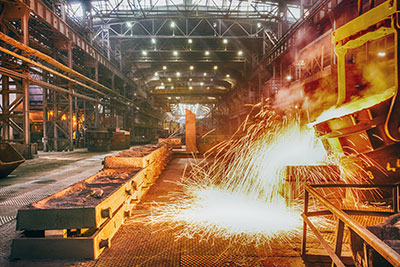 Technology
Production of stainless
Electric welded pipes
Includes:
Preparation of stainless sheet for welding;
Sheet twisting;
Welding of the edges of the pipe billet;
Reduction / calibration of finished pipes;
Cutting of finished pipes into lengths;
Finishing and quality control of pipes.
When choosing
The method of forming and welding are taken into account
Diameter of stainless electrowelded
Pipes and purpose.
On
Pipes of small and medium-sized diameters are
Roll blank with forming in
Continuous mill. With continuous
Gradual folding
Strip gives a cylindrical tube
Blank for straight pipe with straight
Linear joint. This operation
Produce in a cold state. FROM
Pre-welding ends of rolls
Continuous molding goes on in an infinite
Mode. When forming a strip in
Spiral forming machines, seam
The pipe will be spiraling. For
Electric welding of the edges of pipe blanks
Stainless steel fit two
Method: permanent contact welding
Current by the resistance method and
High-frequency electric welding. AND
The one and the other way refer to the form
Pressure welding.
Pressure welding has
Two stages: the first warm up the edge
Heat of the pipe billet
Electric current; On the second — they compress
Edges and bring to a joint plastic
Deformation — this is welding.