Stainless steel from YUSCO will rise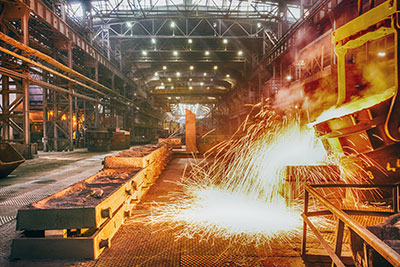 Metallurgical company «Yieh United Steel Corp» (Yusco), the largest stainless steel producer in Taiwan announced its intention in August of this year to increase the price of supplies of rolled products of stainless steel, compared with the July to 173 $ / tonne (equivalent to 5000 tiv. dollars). In the same month, according to the national thematic media in the country, plans to increase prices for «stainless» and other Taiwanese manufacturers.
It should be recalled that a few weeks earlier «Yieh United Steel Corp» has already announced changes to the price list: the company has reduced the price of stainless steel for shipments in July. Then its value decreased by 34.6−121,4 $ (1000−3500 tiv. $ .) per ton. At that time the export price of the metal 300 series dropped $ 100 — $ 200 per ton, while the cost of stainless steel 400 series remained unchanged.
Apparently, the company has no doubt that the projected «second wave of crisis» does not hurt its development. Not so long ago, Yusco has expressed its intention to build in Fujian province enterprise production ferronikeli alloys. The plant will produce 300 thousand tons per year after the start of the first stage. Outlines the expansion of production and plant of Lianzhong Stainless Steel — a subsidiary of Yusco (Guangzhou province). The old measure of output of cold-rolled stainless steel rolled products will increase after the water in the operation of new capacity by 500 thousand tonnes to 1.2 million tonnes of steel a year. In the opinion of management, Yusco, these values will be achieved in about 2−3 years.