"Crimean Titan" is ready to proceed to implementation of the project on energy optimization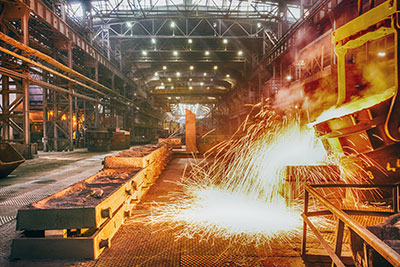 Management of private JSC «Crimea Titan» has expressed its approval for the project of a complex of measures aimed at optimizing energy conservation at the enterprise. The corresponding calculations for titanium Corporation executed by a team of professionals of the company «ATT», specializing in energy consulting companies and industrial facilities. Work on the project will begin soon. According to the company, eight heat treatment furnaces at the facilities of PJSC «Crimean Titan» will be converted. The upgrading was associated with an increase in the efficiency of the units at the plant achieve the correct utilization of heat from flue (exhaust) gases. In addition, the surfaces of the drums all eight heat treatment furnaces will be efficiently insulated with modern materials that minimise heat loss. The assurances of Constantine Chukhlebova, Director of development of the company ATT, by conducting this upgrade, the annual savings of the enterprise «the Crimean Titan» on the gas consumption will be about twelve million.
In addition to the preceding work package, the company will be implemented the automated control system of manufacturing processes that will continually display all the parameters of the work units to a Central U. P. Due to this, the capacity of the «Crimea Titan» optimized control of the basic parameters of production and test data about current processes for compliance with accepted norms will become more easy and expeditious. Estimated savings of PRJSC «Crimea Titan» after the installation of the ACS will be about 42 thousand cubic meters of natural gas per month.