Stainless Pipe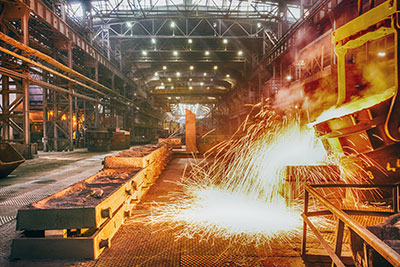 In our time, during the construction and laying of various communications, a big role was played by stainless steel pipes . Stainless steel is characterized as a reliable alloy that can self-repair with the slightest damage. Stainless pipe is used in all spheres of industry, production and construction. This is facilitated by its reliability and durability during operation. Stainless steel pipes are widely used in medical, food, petrochemical, shipbuilding, and a number of other industries.
Stainless pipe, interacting with other substances, retains its chemical composition. This option is advantageous to use, while saving time and financial costs, because it becomes easier to implement a planned replacement of pipes using standard steel grades.
Stainless steel, in addition to everything, can attract attention to itself also from an aesthetic point of view, since it does not need to be painted.
Additional criteria for choosing pipes may be the methods of their manufacture. In today's markets, electrically welded stainless pipes and seamless stainless pipes are popular. A stainless pipe can also be of different types of surface:
Stainless steel chimney
Stainless polished pipe
Stainless mirror tube (polished)
The profile stainless pipe is one of the popular solutions used for decorative purposes or on advertising stands. It is one of the important parts in decorative structures, it also produces exhaust pipes for cars and lay electrical wiring.
A stainless steel water pipe is an obvious solution for water supply in the construction of a private house, cottage or cottage. If you are thinking about sewage, then stainless pipes are best for this as well.
Today's range of stainless steel pipes is very large, therefore there is an opportunity to choose the most optimal option for a particular case. The selection criteria can be, as kinds of a surface, and its sizes. If you decide to buy a stainless steel pipe, then you become the owner of many years of guaranteed quality and a serious protection against metal corrosion. Pipes will add more beauty and convenience to your life.