The stainless steel market in China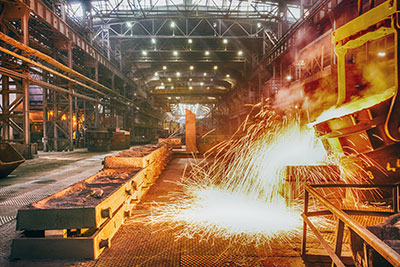 The stainless steel production, Chinese steel companies for the first 3 months of operation in 2011 exceeded the figures of the first quarter of last year by 26.3%. Thus, the total volume of production of stainless steel in China for January — March this year amounted to more than 3 million tons, according to the report of the Association of producers of special steels in China (SSC-CSSEA).
In particular, during the reporting period, China stainless steel 400-series was produced 695 thousand tonnes (increase of 13% compared to last year's figures), and steel series 200 — more than 528 thousand tons (more than 1/3 over last year's figures). However, the most dynamically changed the volume of production of stainless steel of 300 series. In the first quarter of 2011 growth for this position among steel companies in China accounted for nearly 50% compared to the same period last year. Thus, the total volume of steel production this brand topped 1.8 million tons. The growth of import volumes of stainless steel in the 1st quarter also increased, reaching more than 225 thousand tons (a quarter more than the volume of imported steel in the spring of 2010).
Despite the positive dynamics of the market, the metallurgical enterprises of China and neighboring Taiwan plans to reduce production of stainless steel. So according to Steel Business Briefing, the company Baosteel (Shanghai) will cut its production by 30%. And Chung Hung Steel, Sysco and Yieh Phui will reduce production by 20−40%.