Kazakhstan's production capacity of ferro-alloys will be constructed in Kyrgyzstan.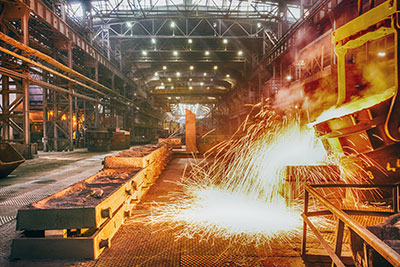 In the city of Tash-Kumyr (Jalal-Abad oblast of Kyrgyzstan) from spring 2011 will start the construction of the new Kazakhstan plant on production of ferroalloys. The company will be called «Avian» and will process the waste of the mines that coal was mined in the outskirts of the city of Tash-Kumyr. According to experts, analyze the future of a quarry for the extraction of raw materials, its reserves will last for long: wastes from coal extraction accumulated over the 30−40 years.
As told the representatives of the media Mamedali Kultyshev (acting mayor of the city), today a territory of new smelter allocated land measuring about 20 Hectares. The decision to start the construction of production capacity of the new smelter in the Jalal-Abad region was taken as a result of bilateral negotiations, when the Republic of Kazakhstan was visited by Roza Otunbayeva, who served as President of Kyrgyzstan.
According to participants of negotiations, the company, which will soon rise in the city of Tash-Kumyr, will bring considerable benefits to both parties. Because apart from ferroalloys, which are popular and expensive component for the production of alloy steels plant «Avian» will give people new jobs and will serve as a significant milestone in the development of the economy of both republics.