Eramet (France) is ramping up production of Nickel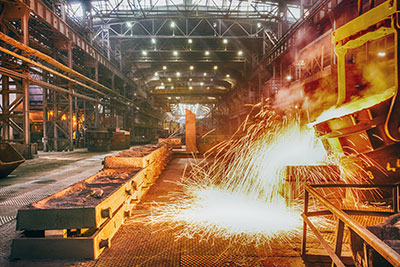 According to representatives of Eramet (French mining and metallurgical company), the management of an organization plans this year to increase production of Nickel by 6% compared with last year's results. According to analysts Eramet in 2011 at the facilities of the Corporation will be issued 57 thousand tons of Nickel. Last year the group produced more than 53.7 thousand tons, which is 3% more than in 2009. The income of the company increased by 47% (they amounted to more than € 960 million), despite the fact that sales declined by 1.5%.
Growth of volumes of release of Nickel, according to experts Eramet will continue in the future. So in 2012, the leadership group plans to reach the level of 60 thousand tons of products per year, and by 2014 expects to «take the bar» 65 000.
At the moment the mining and metallurgical concern «Eramet SA» owns the powerful five mines in New Caledonia (overseas Department of France) and processes the extracted raw materials for ferronickel plant Doniambo. In the framework of the development Eramet Nickel production (together with «Mitsubushi» and «Antam») prepares the project of creation of a new complex for the extraction of Nickel ores. We are talking about development of deposits of mineral resources in Indonesia.