Ukraine: in 2011 the export of wastes containing copper and zinc, subject to licensing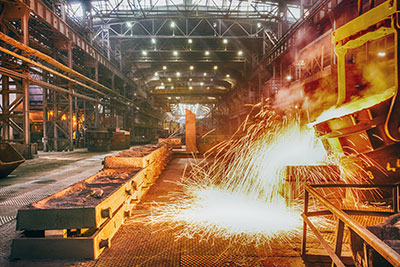 With
the onset of the 2011 comes into force
a new resolution of the Cabinet of Ministers
Of Ukraine concerning export abroad
basic metals, alloys and products
their content. The list of licensed
export of goods contained in these
items, added new items.
Now this list includes waste from
high content of copper and zinc.
In
particular, Annex 6 to the decree
The Cabinet of Ministers of Ukraine # 1183 reads
on compulsory licensing angry
slag and other residues (waste
zinc production) that contain
in itself mainly zinc, except
hartsink (code 2620 19 00 00 according to the UKTZED
(Ukrainian classification of goods
foreign trade activities)) and
the same waste with a primary
copper content (code 2620 30 00 00).
In addition
these items, in the Annex
the list of goods, the licensing of which
(when exporting) is extended in a new
year. Among them, the traditional place
is:
ferro-alloys (including ferrotitanium and ferronickel)
charge bars
sustainable to corrosion steel (stainless steel) in ingots and other primary forms
copper and derived from this metal
aluminium and articles thereof (code 7616 99; 7601 20 99 00; 7601 20 91 00)
raw lead
cast iron and the usual for this parts list equipment metallurgy and foundry production.
Licensing
these types of goods is carried out by
coordination with the State Agency
the country's state property management and
corporate rights.