Italian factory for the production of special steel will remain until the former owner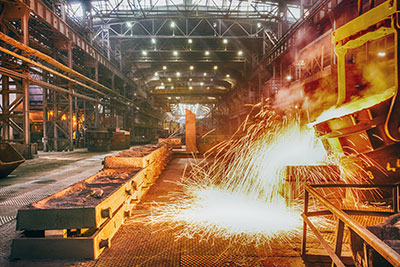 Italian factory for the production of special grades
metal — the company AST («Acciai Speciali Terni») — yet remain under
the control of its current owner — one of the industry leaders in the world
stainless steel — the Finnish Corporation «Outokumpu». The owner has removed the asset
the auction for lack of buyer that would make the owner of the plant worthy
offer. «The conditions that are offered to us today, is unacceptable to us.
Therefore, the management «Outokumpu» in talks with the relevant authorities
The EU to find a consensus acceptable to all parties to the forthcoming transaction
the alienation of the asset," — commented on the incident, representatives of the Finnish company.
Circumstances find a new owner for the AST is concerned
the current government of Umbria (administrative region of Italy, which
the plant is located), to pay the change of owner of the enterprise attention. «We
we believe that the situation with the sale of «Acciai Speciali Terni» is a broader
a topic that affects not only the interests of the parties involved in the transaction. This applies to
Of Umbria, and even has direct relevance to the entire economy of Italy» expressed his
point of view of the representatives of the regional authorities at the recent meeting on
this issue, the Ministry of economic development of the country.
Earlier it was reported that the European Commission has obliged «Outokumpu»
sell «Acciai Speciali Terni» in connection with the acquisition of a Finnish organization
another major stainless steel asset units «Inoxum» the German
Corporation «ThyssenKrupp». Such transaction, the antitrust authorities of the European Union tried
to protect domestic purchasers of steel from the potential threat of dictatorship
prices market player that has collected under the largest plants in Europe
the production of special steels. However, the potential buyers of AST
the offer did not satisfy the management «Outokumpu» if you expect to get for the plant
about 730 million dollars, in connection with which the European Commission allowed the owners of
Finnish corporations to defer making a final decision on the sale of an asset
at a later period (roughly mid/end of next month).