Mednogorsky copper and sulfur plant continues modernization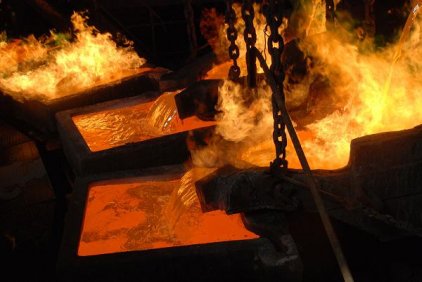 At the Mednogorsk copper-sulfur combine is the active stage of modernization. Now comes the construction of the warehouse, whose capacity is 12 thousand tons. It will be used to store sulfuric acid. Cost ideas cost about 420 million rubles. At this stage, the installed utilities. They are needed for the new warehouse. Total complex consists of three reservoirs. The capacity of each of them is about 4 thousand tons. Also mounted the premises of the pumping station. Built node loading tanks. It is a railroad tank car.
The pumping station is already visible in the contours. It is set to about 25 tons of metal constructions. Special attention will be paid to the creation of foundations for the storage tanks. The waterproofing system is being built using modern technology. So use the geomembrane (2.5 thousand sq m). It's synthetic and waterproof material. The Foundation is a big bowl. A kind of cake consisting of multiple layers. There compacted gravel, rebar and a thick layer of concrete. The concrete mix used is about 3 thousand sq. m. 50% of this compound had already gone to the Foundation. This information was shared by the head of Department of capital construction.
Completed the construction of a warehouse complex according to plan in the third quarter of 2018, Is the next stage of modernization at the MMSC. To complete the upgrade of the equipment. It refers to the technological system of a sulfur plant. She was commissioned in November this year.