Kazakhmys: the results of the first quarter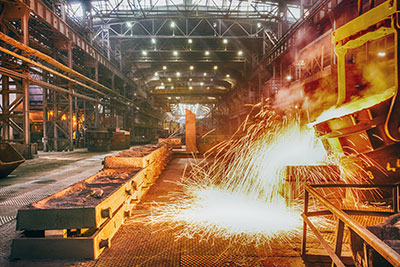 In the first quarter of 2014, copper production was slightly decreased, as in areas characterized by high cost, volumes in comparison with last year's figures of the same period was reduced. In figures number of products produced by the Kazakhmys Group, 69.5 t tonnes copper (cathode equivalent). However, Kazakhmys is planning for 2014 to increase production to achieve the planned rates of 285−295 T. tons. Mining of ore with an average copper grade of 1.03% for the first quarter of 2014 amounted to 8.6 million tons. The implementation of the red metal cathode equivalent was 69.6 t tons.
By-products (gold, silver, and zinc concentrate) are produced in quantity, scheduled for 2014, while the number of released silver in the quarter this year is 2.8 million ounces of gold, 28.2 million ounces of concentrate of zinc or 31.7 t tons.
According to preliminary communications Group Kazakhmys PLC completion of sale of 50% of its remaining stake in Ekibastuz GRES-1 was scheduled for 02.04.2014. The result of the transaction was a cash receipt in the amount of 1.25 billion USD. The Group also planned to purchase koksai (the Almaty region) in accordance with the agreement reached with the company Mining Construction B. V. the purchase Price will be 260 million USD. At the end of March this year, the net debt of the group amounted to 996 million USD.
At the moment the Group is working on commissioning and start-up mining and processing plant Bozymchak deposits of copper and gold in Kyrgyzstan. At the end of last year, the number stored in the enterprise ore amounted to 471 T. tons, while the content of gold is 32 t. oz, copper — t is 4.9 tons. The ore will be partially produced in 2014.
According to Oleg Novachuk, General managing Director of the company, the performance of the Group Kazakhmys for the first quarter of the current year are rather stable, so the implementation of production plans are quite real. Management continues to take all necessary measures to establish sound and efficient production, among which the reduction smelting of copper in areas of high cost. Also conducted successful reorganization of the company, progress is expected in the second half.