Indonesia is stepping up the pace of production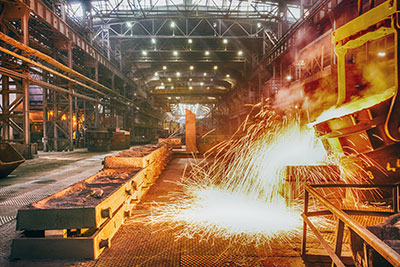 The Indonesian ban has had a significant impact not only on consumers of Indonesian ore, but also on the domestic market as for the treatment of Nickel in the resulting volumes, it is important to introduce a new power to be able to produce goods with high added cost. The government of Indonesia in connection with the situation intends this year to complete the construction of new enterprises for processing of Nickel ore. Two plants designed for the production of ferronickel, seven for smelting Nickel cast iron. New businesses will also help to address issues regarding employment.
The Indonesian ban has inflated the cost of the metal to an incredible level, starting in 2012, the highest proportion in the world market. The consumers of Nickel ores in addition to emerging concerns about the lack of offers had to deal with the problem of rising costs. Analysts of the Japanese company Sumitomo Metal Mining predicting an increase in demand of 6.8%, amounting to 1,915 million tons, with a decrease in output of 0.9% (1,885 thousand tons). Revised its forecast and the German Commerzbank now the average price of Nickel expected to be $ 17400 USD per ton, above the previous figure of 13%, in 2015 it will increase by 27%, amounting 19300 USD per ton. No less pessimistic and American Merrill Lynch, predicting an increase in demand this year of 10.3% (17746 USD) in 2015 will increase by 33.6% (23836 USD), and in 2016 — by 28.6% (23147 USD).
Simultaneously with the increase in Nickel production in Indonesia tin mining according to forecasts ITRI threatens to decrease from 90 thousand to 60 thousand tons per year. The restrictions imposed in 2013, affected not only the export of Nickel ore and other metal products, they have greatly affected the production. However, in this area of Indonesia there is someone to replace — thanks to the suppliers from Laos, Myanmar, etc. changes in the steel market not so significant. As most of Indonesia, in the long term it may limit the extraction of raw materials with no economically disadvantageous consequences for themselves.
Commenting on the situation, SOGRA indicates that this year compared to last year's figures, the Indonesian tin exports declined by 30−40%. In April, a decline of 33.6% (5219 tons) and, most likely, the same results in 30−40% reduction in expected production of the metal.