Copper: prices continue to fall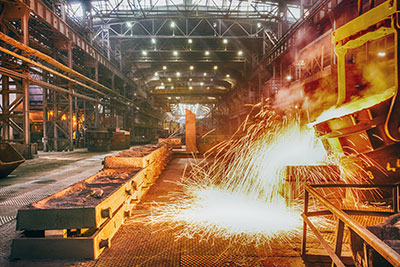 The cost of copper continues to decline, which brings a lot of trouble to the producers of the red metal, which at its smelter costs are quite high. The situation is quite complicated, because for the first time in the last ten years, manufacturers are forced to choose between performance and work at a loss. Copper consumption fell in China, and in fact it is the leader in the use of metal.
According to analysts, producers, producing about 10% of the global total copper, at the moment are at a loss, and the cost of smelting one ton of the red metal is about 6613 USD. Representative of the consulting and analytical company CRU said that this situation last occurred ten years ago. In that period the cost of one ton of copper was $ 3,000, and a sharp increase in the cost of products in 2003 associated with the commodity boom, made smelting of the red metal quite profitable even for small companies that previously had problems with profitability.
Today the leaders of hire, which include Freeport-McMoRan, Codelco, BHP Billiton and Glencore Xstrata, have suffered in the least because their cost of producing one tonne of copper is less than 5000 USD, and corporations have liquidity. However, forecasts are not optimistic — the Goldman Sachs gives the most unfavourable data, expecting to reduce the cost of metal in 2014 to $ 6,000 per ton.
Meanwhile, the demand for copper continues to grow — as stated by analysts, compared with the previous year the indicators will increase by 3.8%. It is expected that the demand for copper in 2014 will reach 21.4 million tons, respectively, increase and metal smelting, reaching 21.5 million tons, higher than the previous reading of 3.7%.
Earlier analysts have suggested that the cost of the metal will again be reduced after upgrading 4хлетнего minimum. As noted in Barclays, giving reference to the technical indicators, with lower prices for the red metal reached USD 6375 per ton allows to make an assumption about the next benchmark for copper — 6040 USD per ton, which is equivalent to the lows of 2010. Simultaneously, representatives of analytical agencies assume that the cost is unlikely to decrease below $ 6000 USD per tonne, not only in the short term, but in the next year.